Elastic: you've found your experts
SEMplicity is 100%-focused on Elastic. We implement across the entire Elastic technology stack: agent, beats, logstash, elasticsearch, kibana, ECE, ECK, elastic under OpenShift, Elastic Cloud (AWS, Azure, GCP), etc.
What we solve
Migration
Is it time to move? The ROI for consolidation of security and observability is terrific.
Managed Engineering
Every enterprise technology requires some care and feeding. We'll keep your deployments humming.
Remediation
Our technical experts will diagnose and remediate whatever is causing the problem.
Expansion
Is your elastic usage growing? Does your deployments need to be upgraded or tuned?
Greenfield
We'll help you design and architect and implement, making certain your new project gets off on the right foot.
Staff Augmentation
Our engineers will step into any environment for the long term, doing whatever you need.
How we do it
Flexibility of delivery is our mantra. Whatever your project, we have the form factor for you. Project-Based Consulting, whether fixed price or hourly, is perfect for defined tasks such as migrations, remediation, architecture, etc.

Staff Augmentation embeds proven Elastic expertise within your team to do whatever you need. Our Managed Engineering Services subscription-based model keeps your production Elastic deployments humming long-term.
Why SEMplicity?
Relationships, not Transactions
Broad Enterprise Experience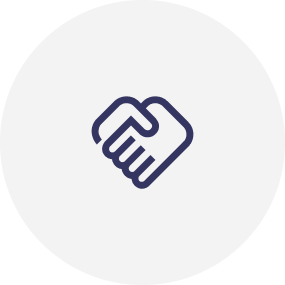 Focused on Elastic
As long–time software product developers and engineers, we've seen a lot. And we are all-in on Elastic! We believe the rapid innovation, panoramic feature-set and horizontal scalability of Elastic solves the big data question once and for all. But knowing how to leverage all the broad power of Elastic takes dedication, persistence, time and technical skill. By focusing on Elastic, we have acquired this highly-specialized expertise. This is what we will put to work for you.
Representative Engagements
Here are just a few of the projects we have had the pleasure of helping to succeed.
A Beautiful SIEM Greenfield
A medium enterprise health care company needed to stand-up greenfield Elastic deployments for security log management and event detection across multiple geographically-dispersed data centers.
Rip & Replace
Much of our work centers around migrating from legacy log management, security and observability platforms.
An MSSP Tenant Explosion
MSSPs and MSPs have their own specific requirements, centered around segregating data and providing a seamless sign-on interface to different tenants.
Migration Stampede
Our expertise with OpenShift, Ansible and containerization generally allowed us to automate Agent provisioning for the different business units.
An Elastic Get-Well
Whether it's just reviewing architecture for best practices or diagnosing serious performance/reliability issues, SEMplicity has been Johnny-on-the-spot for dozens of get-wells.
Your Elastic Moving Company
Our project-based consulting services have helped move numerous clients from point A to point B – on time and without drama.
Delivery modes
Generally, we deliver our services in three form factors. Our goal is flexibility, and we customize all our solutions to our clients' needs.

Fixed Price
Our fixed-price solutions deliver exactly what you want, when and where you want it. We'll scope, create and price an SOW with you to implement the best, most efficient solution possible. Then let us worry about the implementation.

Hourly
Our hourly solutions are perfect when the scope of the project is undetermined or difficult to perceive at proposal time. Our consultants will work with you on your schedule to deliver exactly the technical expertise you need.

Managed Service
This is our concierge service to backstop your production elastic deployments. We do all the grunt work: upgrades, tuning, maintenance, troubleshooting, working support tickets, new log sources, parsers…and so much more. Our goal is to free you up to deliver real value to your stakeholders without worrying about your Elastic Stack.

Staff Aug
If you just need proven, broad and deep elastic engineering experience to supplement and educate your team, this is the form factor for you. We offer staff augmentation engaging our experts for periods ranging from one month to one year.
Packaged Solutions
Elastic Observability PoC
Multi-tenancy for MSSPs, MSPs
The Great Elastic Build-Out
x2elastic
x2elastic means consolidating any and all of your legacy SIEM and observability applications under the cost-effective, scalable and blazing fast Elastic stack. We are the x2elastic change enablers. We have decades of large enterprise expertise and the elastic expertise acquired at a wide variety of enterprises. We are the oldest and largest elastic services partner.
If it's just a quick migration from one log store to another, we'll get that done for you ASAP. But we also implement even the largest, most complex migrations. If you're moving to the elastic stack, we are your movers!
Delivered as:
Fixed Price or Staff Aug
Duration:
two months to one year, depending on scope